GameScorekeeper has extensive experience supplying esports solutions to leading organisations in the betting industry. The following range of products are designed to tailor your Sportsbook to meet the expectations of the esports fans with the ultimate aim of enhancing the experience and driving incremental revenues.
We know how critical reliable data is to an online bookmaker. Our esports data feed is analysed and filtered for any incorrect or inconsistent data before being passed on to our customers to ensure it is of the highest quality possible.
With such a high degree of trustworthiness, our Esports API can be utilised in critical business applications such as market creation, odds modelling and bet settlement.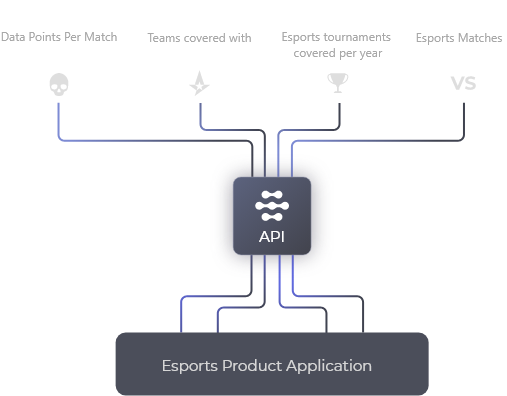 Our esports odds are built by esports experts, for esports fans. Combining our trusted API packed with thousands of data points, and AI odds modelling, we turn every in-game event into a unique and engaging betting experience.
With +300 pre-match market outcomes, including the most player proposition markets available on the market, we provide high-frequency betting options, which will help you differentiate your Sportsbook.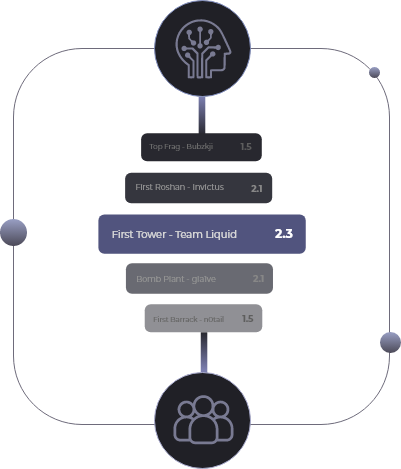 Boost your revenue with the first Bet Builder in esports that enables same-game parlay betting, allowing your customers to combine any outcome, and create their own unique betting market.
We handle the complex dependencies between match outcomes, providing the correct price, so you as an operator lowers the risk that bettors can pose when adding selections to your betslip.

Unlock an entirely new betting demographic for sportsbooks.
Bet-on-yourself is a massively scalable data, pricing, and risk management service that blurs the lines between sports betting and gaming.
Although Bet On Yourself is a real-money game of skill product, our free-to-play option can be used to attract new demographics to your real money betting.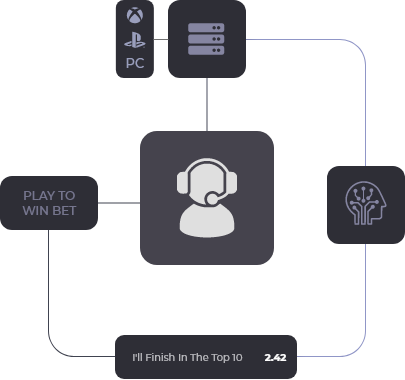 Powered by our esports data API, GameScorekeeper's esports widget framework makes it quick and easy to integrate a range of customisable esports scoreboards directly into your Sportsbook.
Designed so the player can easily navigate between placing their bets and browse through multiple tabs of detailed live and historical statistics of the match in-play. Update your esports offering to deliver the data esports expect to see while making a betting decision.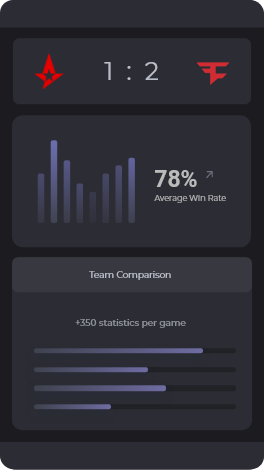 Powered by GameScorekeeper's fast and rich Data API, we deliver next generation esports statistical websites designed for the modern esports audience.
The modular design allows full flexibility so our websites can either operate as a powerful affiliate tool or can be integrated into your esports betting front-end, creating a truly entertaining experience, where fans can immerse themselves in a dedicated esports space with like minded people.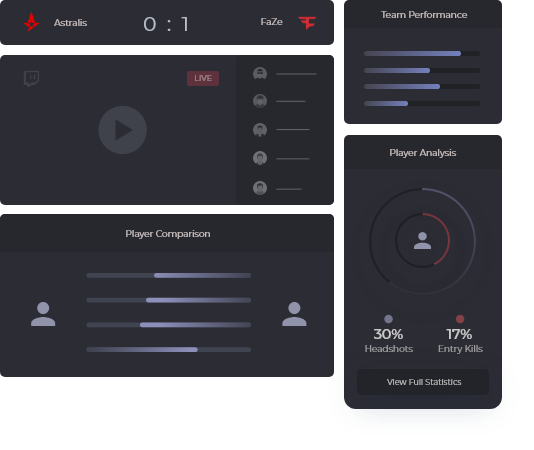 A number of countries have put in place regulations that penalise bookmakers for offering markets on matches where a majority of the players are under 18 – more countries are expected to follow suit.
With GameScorekeeper's Player Age Service, you will automatically receive daily match overviews of players' ages. This will not only help you identify matches that are unsafe to offer bets on, but also help you free up work hours.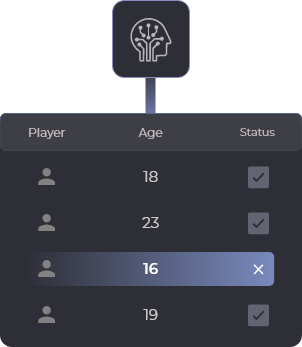 How Pinnacle Increased Their Esports Coverage and Saved Time
In 2010 Pinnacle became the first betting operators to accept an esports bet. Today, esports is one of their biggest markets.
Learn more about Pinnacle and how GameScorekeeper's data improves their esports offering.

Find out more how we can help you grow your esports business.