Esports Data To Power Your Product
Powerful esports data delivered through an easy-to-use API.
Our Esports Data Platform
The GameScorekeeper Esports Platform connects to a large number of data soruces to track the entire ecosystem of esports, including tournaments, matches, teams and individual players, turning all of this vast information into a coherent and organised data universe which can be easily accessed and used to power a range of products and services.

Calculate odds, analyse player and team performances or create sophisticated prediction models from granular event-by-event data.
The data is ready for you to innovate around and the possibilities are endless.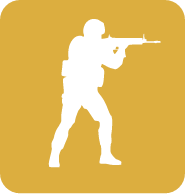 Counter Strike : Global Offensive
What to Expect from Gamescorekeeper
We know how critical reliable data is to any esports business creating and developing their product. Our esports data feed is continuously being analysed and filtered to for any incorrect or inconsistent data before being passed on to our customers to ensure it is of the highest quality possible.