If you are a game publisher or tournament organizer, GameScorekeeper can partner with you to monetise your data and help build recognition of your brand.
Through a simple API integration, we can distribute your data to esports media and community sites, innovative start-up through to large and small betting companies worldwide.
High granular statistics about players and teams are vital elements in every successful esports fantasy game. Get access to everything from fast and accurate live scores to detailed statistics about every roster, player, team, match, and tournaments – all relevant whether your fantasy product is draft-based, daily, weekly or season long.
Our API is perfect for setting your rules and point-scorings, by providing you with the most precise data on the market, so you can focus on creating an engaging and immersive fantasy product.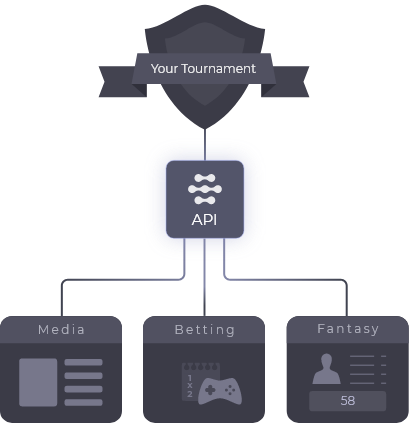 How Pinnacle Increased Their Esports Coverage and Saved Time
In 2010 Pinnacle became the first betting operators to accept an esports bet. Today, esports is one of their biggest markets.
Learn more about Pinnacle and how GameScorekeeper's data improves their esports offering.

Find out more how we can help you grow your esports business.