Powered by our fast and rich esports data API, we have developed a set of products and services which can help build and support your esports media brand.
Traditional marketing is an archaic model for the 1.8B Millennials worldwide who are used to and expect a different type of engagement with brands.
Our highly sophisticated esports data API can help you attract this next generation. We track and record thousands of esports events, allowing us to deliver powerful and rich data packed with live results, and statistics which you can use to create an engaging and relevant site or application.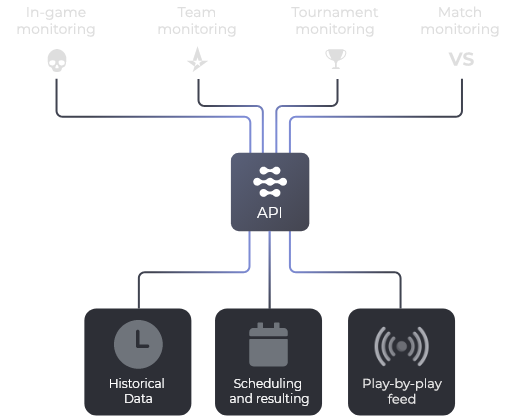 Powered by GameScorekeeper's fast and rich Data API, we deliver next generation esports statistical websites designed for the modern esports audience. The GameScorekeeper website solution enables you to quickly and easily enter the esports market or expand your existing solution.
The modular design allows components to be customised to either operate as a powerful acquisition tool, or can be integrated into your existing front-end. Creating a truly entertaining experience, where esports fans can immerse themselves, will drive traffic to your brand.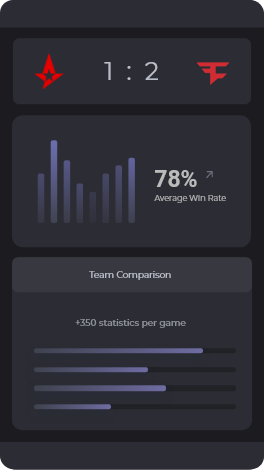 Powered by our esports data API, GameScorekeeper's esports widget framework makes it quick and easy to integrate a range of customisable esports scoreboards directly into your Sportsbook.
Designed so the player can easily navigate between placing their bets and browse through multiple tabs of detailed live and historical statistics of the match in-play. Update your esports offering to deliver the data esports expect to see while making a betting decision.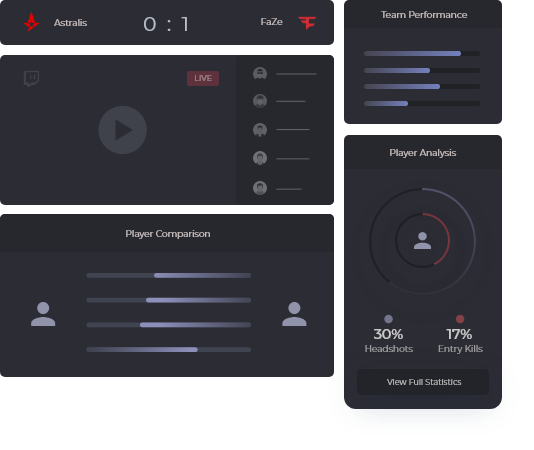 How Pinnacle Increased Their Esports Coverage and Saved Time
In 2010 Pinnacle became the first betting operators to accept an esports bet. Today, esports is one of their biggest markets.
Learn more about Pinnacle and how GameScorekeeper's data improves their esports offering.

Find out more how we can help you grow your esports business.