GameScorekeeper and Ralli Sports forms a partnership delivering esports data to new esports fantasy application
GameScorekeeper, leading esports solutions provider, are excited to announce their newest partner, Transient. This partnership will provide Transient with an extended coverage of esports data to offer automated market creation and settlements to their blockchain community, allowing users to create their own betting markets and compete in the rapidly growing esports betting industry.
Transient Esports dApp represents a significant change in the esports and blockchain scenario, creating a real use case for GameScorekeeper data on-chain. Something that was never done before by any other blockchain related project.
Apart from providing highly granular match and tournament data, GameScorekeeper will offer Transient access to their portfolio of sophisticated content driven esports data, such as player statistics and stream URLs, to appeal to the emerging demographic of esports fans.
"We're delighted to be working with such an experienced team and exciting business. Transient is developing a very interesting product which we're confident will be a great success and as with all our customers, we're committed to supporting them every step of the way."
Marc Burroughes, Cheif Commercial Officer of GameScorekeeper.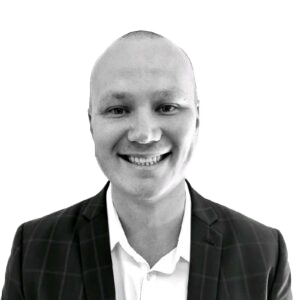 "Transient is excited to take another significant step in its journey into the gaming and esports community by partnering with leading esports data provider GameScorekeeper. 
This partnership is critical to enabling our esports dapp (currently in development) to provide an expansive offering to our community."
Beau Olson, CEO of Transient.
Beau has more than 15 years of experience in the sports betting industry working at Flutter Entertainment, and choosing GameScorekeeper was a well considered decision.
"GameScorekeeper works closely with leading betting operators in the industry, we were confident that they can deliver the highest data integrity which is needed to fuel our betting engine. We believe that social betting and content driven experience is the key to entertaining the esports community. We truly believe that we can create a next level experience which utilises GameScorekeepers data, and working closely with their team to create the best environment for our users"
GameScorekeeper is a market leading esports data specialist supplying high integrity data and widgets to major industry players such as Pinnacle and DraftKings. 
Driven by a vision to bring a higher level of esports analytics to the esports fans across sports betting, fantasy sports and the media sectors.